Assoc. Prof. Shaofeng Lu
South China University of Technology
Shaofeng Lu is currently an Associate Professor with the Shien-Ming Wu School of Intelligent Engineering, South China University of Technology (SCUT). Before joining SCUT, He was a faculty member with Department of Electrical and Electronic Engineering, Xi'an Jiaotong-Liverpool University (XJTLU) from Sep. 2013 to Aug. 2019. Dr. Lu received the BEng degree from Huazhong University of Science and Technology (HUST) in 2007, Wuhan, China and PhD degree with the "School Best Over-all PhD Prize" from the University of Birmingham, UK in 2011. His research interests include energy-efficient train control, electric vehicles management in smart grids, energy storage application and complex network theory applications etc.
Speech Title: Energy-Efficient Train Control: Towards Decarbonization of Future Railway Transportation
Abstract: With increasing concerns on global climate change, decarbonization of railway sector is underway at an unprecedent pace. Energy-Efficient Train Control (EETC) as first officially studied since 1980s have attracted many dedicated researchers in the field. This seminar will demonstrate how EETC can be further developed with the cutting-edge computing technology to make contributions towards decarbonization via operation optimization.
This seminar will begin by introducing the backgrounds, which is followed by a brief discussion on the classic train optimal control as one of the most important methods addressing EETC. After that, I will offer a review on the EETC based on Mixed-Integer Linear Programming (MILP) proposed by my team in 2018. Using the proposed MILP-based EETC method, I will go through a few recent research outcomes in various applications including on-board energy storage devices, hydrogen fuel-cell trains, and high-speed trains etc. Towards the end of this seminar, I will offer a quick discussion on the future development and draw a conclusion.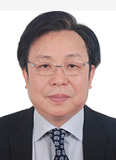 Prof. Jianmin Zhang
Hangzhou Dianzi University
Jianmin Zhang received B.S., M.S. from Huazhong University of Sci.& Tech.(HUST), Wuhan, China, and M.E. from Indian Institute of Technology (ITT, Roorkee), all in electrical engineering, in 1984, 1987, 1992 respectively. He joined Hangzhou Regional Center of Small Hydro Power (HRC) and National Institute of Rural Electrification, Hangzhou, China from 1987 to 1997. He is a full professor of Electrical Engineering and Automation at Hangzhou Dianzi University. His research interests include electric power and energy system modeling, optimal operation and dispatching, intelligence engineering and automation, information system integration, etc.
Speech Title: A sponge city flood storage tank for both stormwater and pumping storage
Abstract: The national "sponge city" strategy tries to change the rain flood and waterlogging caused by land hardening in central cities. At the same time, the peak-valley difference of urban power grid becomes larger and larger, which makes the efficiency of urban power grid decrease day by day. By using high-rise buildings, barrel underground garages, underground air-raid shelters, mountain parks, etc., we can obtain the location of flood storage pools with certain height difference and pressure water pipes, which can not only be used as urban power grid energy storage power station, improve the economic benefits of the power system, but also greatly improve the economic value of "sponge city" flood storage pools. This report introduces the research in this area and provides suggestions for the sustainable development of urban environment and ecology in the new era.